Espen Technology is dedicated to delivering sustainable and environmentally progressive lighting solutions.
As a manufacturer and designer of high efficiency lighting products, Espen continually strives to improve the efficiency of lighting technology. Our products reflect an emphasis on sustainability, quality, and reliability. Our product development is driven by a simple commitment: to improve people's lives and build a better future for generations to come.
Our ballasts are complemented by an industry-leading warranty policy. The goal is to offer our customers and end-users an invaluable asset: peace of mind.
Stocking Locations
---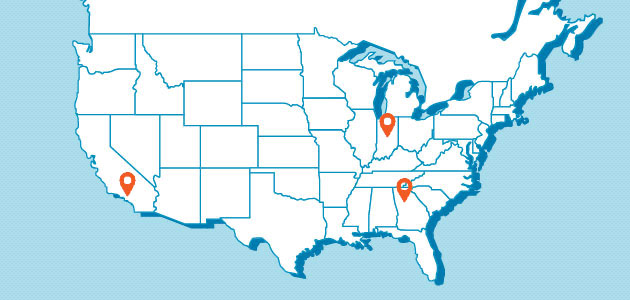 ESPEN Technology
A leader in the areas of LED lighting and power electronics.  All types of TLED's (Types A, B, A-B and C); electronic fluorescent ballasts (Type A), LED Drivers (Type C), Retrofit Kits, Emergency Inverters/Drivers and Step-Down Transformers.