Proud to offer 100% Made In America products, Picoma is a leading manufacturer of electrical conduit fittings, including galvanized elbows, couplings and nipples. We also produce a complete EC&N package of aluminum and running threaded products, and the largest selection of special length nipples, long radius elbows, and custom bending and threading for unique applications.
Stocking Location
---
GT Sales
Located in Salt Lake City, UT, GT Sales is your hub for links and information to the finest manufacturer's of electrical products being sold in the commercial, industrial, residential, utility, HVAC and O.E.M. markets.
Other Stocking Locations
Portland, OR
Phoenix, AZ
Denver, CO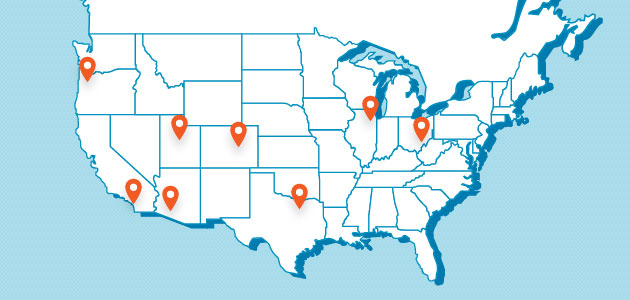 Picoma
Manufactured in Cambridge, Ohio from domestic raw materials, we take pride setting industry standards. That's why we've invested in exceptional engineers who specially designed our production equipment to ensure the production of only the highest quality products.
Stocking Locations
Portland, OR
Denver, CO
Phoenix, AZ
Los Angeles, CA
Cambridge, OH
Chicago, IL
Dallas, TX
Salt Lake City, UT