Southern Grounding Products is a leading grounding products manufacturer and provider of Made in the USA quality grounding products.
At Southern Grounding Products, of South Atlantic LLC, our galvanized, copperclad and stainless steel ground rods and accessories meet or exceed industry standards and are available in popular diameters and lengths.
We produce custom lengths of all our types of ground rods for your special needs and applications. Some products, when not domestically available are outsourced. And since we ship from our factory in Chattanooga, TN, and electrical agencies throughout the United States, we provide fast service, guaranteeing same-day shipping of our standard grounds and accessories in stock.
Stocking Locations
---
GT Sales
Located in Salt Lake City, UT, GT Sales is your hub for links and information to the finest manufacturer's of electrical products being sold in the commercial, industrial, residential, utility, HVAC and O.E.M. markets.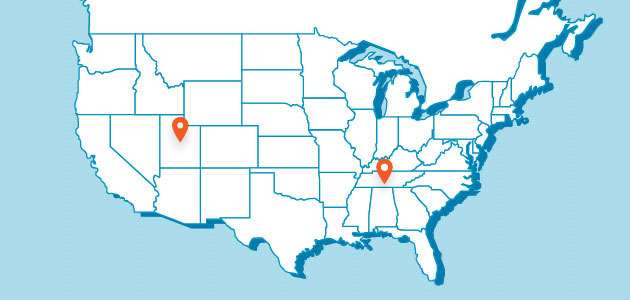 Southern Grounding Industries
Ground Rods: Hot Dipped Galvanized, Copperclad, Solid Copper and Stainless Steel, along with ground clamps, ufer ground clamps, Lay-in Clamps, threaded and threadless couplings.